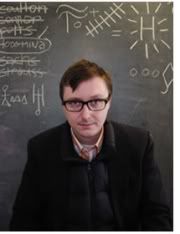 "You Too Can Train Your Husband Like a Seal" has dropped off the NYT's most-emailed articles list. I'm sure that if we could have been able to get the Syrians and the Kurds on board everything would have be fine. But there's no going back and I accept that.

I'll admit that today's paper was filled with interesting stories. I should have anticipated the onslaught and spoken out sooner, but I was counting on those Syrians. (The Kurds were always iffy at best.)
I think we can all take solace in the fact that an article about Asian horror movies written by John Hodgman knocked "I Married Shamu" off the list. I'd encourage you to email it around to all your friends and enemies but frankly, if we couldn't keep a story about a woman training the man she loves like a zookeeper trains a baboon ... well it's starting to occur to me that we may not be the power base I first thought.
So for old times' sake, here are a few paragraphs from the article itself, just in case you're having trouble controlling that special someone in your life or if you don't get enough of the stereotypes of women as perpetually dissatisfied harridans and men as loveable louts, who can be conditioned like lab rats as long as they aren't directly exposed to any negativity from their handlers:
The central lesson I learned from exotic animal trainers is that I should reward behavior I like and ignore behavior I don't. After all, you don't get a sea lion to balance a ball on the end of its nose by nagging. The same goes for the American husband.

Back in Maine, I began thanking Scott if he threw one dirty shirt into the hamper. If he threw in two, I'd kiss him. Meanwhile, I would step over any soiled clothes on the floor without one sharp word, though I did sometimes kick them under the bed. But as he basked in my appreciation, the piles became smaller.
I was using what trainers call "approximations," rewarding the small steps toward learning a whole new behavior. You can't expect a baboon to learn to flip on command in one session, just as you can't expect an American husband to begin regularly picking up his dirty socks by praising him once for picking up a single sock. With the baboon you first reward a hop, then a bigger hop, then an even bigger hop. With Scott the husband, I began to praise every small act every time: if he drove just a mile an hour slower, tossed one pair of shorts into the hamper, or was on time for anything.
Good times.