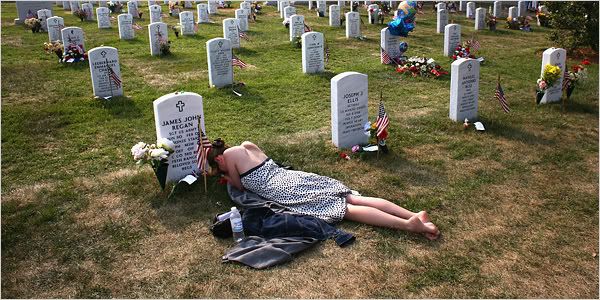 Photo credit John Moore/Getty Images via NYT and Kathy Flake.
Too horrible. I almost wrote that someone should force BushCo to stare at that image until he can process the enormity of it but I know he probably isn't capable of the empathy that would be required to have that woman's pain affect him. Maybe someone should force it on the Dem leadership so they can compare her pain to the "pain" they avoided by caving to Dear Leader.
I know we're not supposed to call them cowards because it aides the lunatic opposition but really, is there another word for people who can stop a war but refuse because they claim to be afraid of being called names by war mongers? They're cowards or war mongers themselves. Right now it's really too close to call.