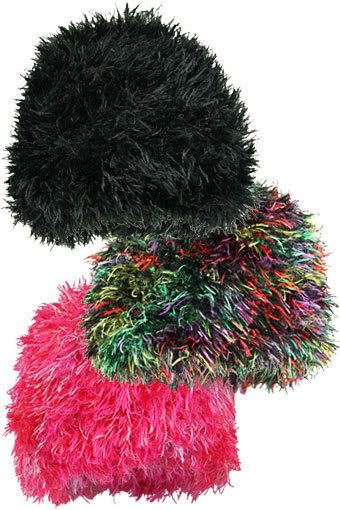 TyPo, the psychic autoblogger I have working for me while I'm on vacation, says that you should trust your fashion instincts no matter where they take you:
Vibrant colors and luxurious soft materials earn these hats the distinction of "Prestige." Choose the hat only, or pair it with a scarf or a pair of gloves, for a coordinated way to keep stylish and warm through the chilly months!
Don't blame me, the computer is reading your mind, not mine. Best to just give in.