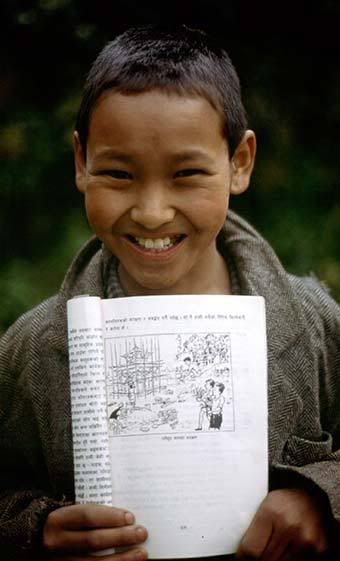 I'm on vacation but I've got TyPo the psychic autoblogging feature working for me.
Help make reading fundamental in Nepal.
The small country of Nepal boasts eight of the ten highest mountains in the world. But the very mountains that give Nepal its grandeur provide a challenge to building a sustainable infrastructure. Most of the population lives in rural areas where no phones, roads, clean water, or schools exist. Where government schools exist in the countryside, they are underfunded and overcrowded, with only rudimentary levels of equipment and textbooks. Without creative, colorful books in the language they speak, it is difficult for children to learn to love reading and exploring the world through a book.
Twenty-five books for twenty-five bucks! Can't beat that.