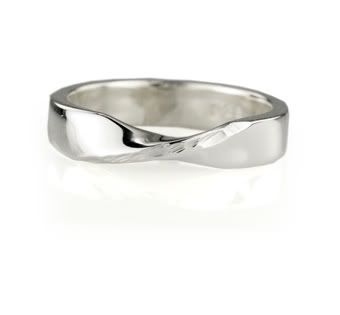 I'm on vacation but I've got TyPo the psychic autoblogging feature plumbing your compu-aura for me.
Moebius strips are cool. Ending hunger is cool. You want to be cool, don't you?
Here's a ring with a twist -- literally! While the first glance may reveal only a simple sterling band, closer inspection reveals a half-twist in the middle, turning it into a wearable Moebius Strip -- a continuous strip with only one side. Proving that even stories with twists can find a happy ending!
Full disclosure in the name of blogtegrity: I own this ring and it totally rocks and I'm totally cool.