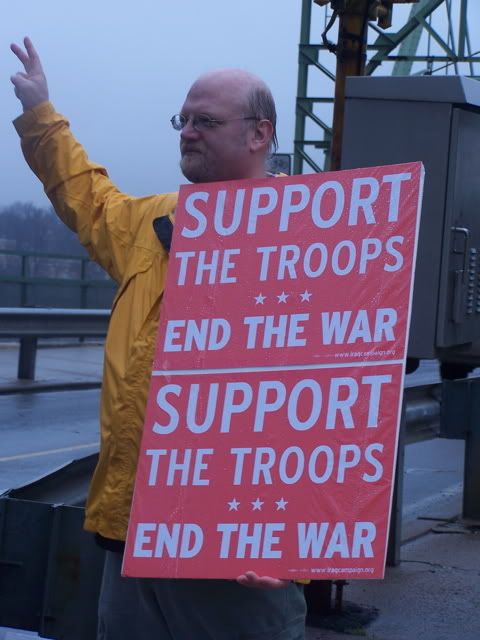 So far it's going well.
We had 42 people at the Trenton Makes Bridge that runs between Morrisville, PA and Trenton, NJ. Immediately after that we had 21 people at a Thank You Rally at Congressman Patrick Murphy's (PA-08) Bristol office. Congressman Murphy votes consistently to tie war funding to oversight, accountability and a timeline for redeployment from Iraq.
More very big photos below the fold.
On to the Main Line!