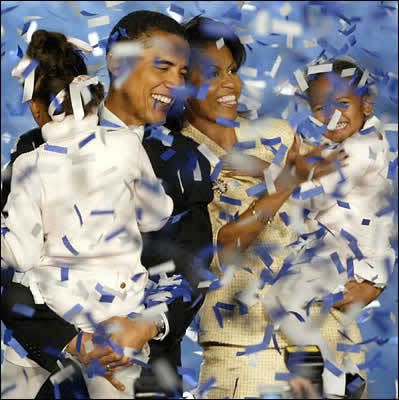 I'll be dropping lit in my home district for the rest of the day. There were nearly two hundred people in line to vote at my polling place this morning when it opened at 7am. Here's hoping the whole thing is over and we've got President-elect Obama by midnight. Then the work of pushing him to do the right thing begins. If you thought the election was hard ...
UPDATE: Philly's Committee of Seventy has released this alert:
If you first push the Obama button and then push the straight democratic button, you will cancel out your vote for Obama on the voting machines used in Philly. This is because it will be as if you had pushed the Obama button twice: the first time selecting him and the second time unselecting him. If you want to vote the straight dem ticket, then just push that button and it will include Obama. If you want to select Obama individually then you need to select all of your candidates individually. Please tell all of your friends and neighbors.
Don't vote straight ticket on any touchscreen machine.